Kimberly Enders, CWS®
Certified Financial PlannerTM
586-554-7969
kimberly@enderswmcom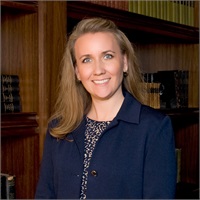 Working in the wealth management services industry since 1995, Kimberly J.C. Enders is a CERTIFIED FINANCIAL PLANNERTM with firsthand knowledge in the area of personal finance. With over 23 years of expertise, Kimberly has worked in the banking, insurance, and stock brokerage fields. Along with her licenses and FINRA general securities registrations, Kimberly holds a general securities principal registration and meets the fiduciary standard.
Kimberly earned a bachelor's degree from Michigan State University and in 2014 was awarded CFP® certification after completing the education program at Northwestern University. Kim is a CFP® practitioner and partner of Enders Wealth Management — serving investors in Metro Detroit since 1980.
Striving to stay active in her community and her industry, Kimberly serves as an Associate Director of the Shelby Community Foundation. She also maintains memberships with the Financial Planning Association (FPA) of Michigan and American Association of University Woman (AAUW).  Kim has lived her entire life in the Metro Detroit Area, yet enjoys traveling around the world.
Address:
38700 Van Dyke Ave., Suite 125
Sterling Heights, MI 48312
You can reach Kimberly through her website: http://www.enderswm.com.
Resource partners are not employed by Oxford Retirement Advisors nor MAS. Clients are not required to utilize any of our resource partner's services. We do not share your information with our resource partners without your written authorization. Resource partners, Oxford Retirement Advisors and MAS are unaffiliated entities.
Have Questions - Need Answers?
It can be difficult to make financial decisions without access to information. If you have questions or concerns about your current retirement strategy, feel free to contact us using the form below.