Tony Mowrer
Financial Planner CFE
d
®
404-479-8110
amowrer@oxfordra.com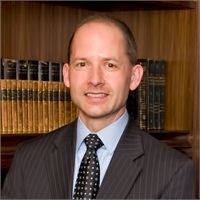 Tony Mowrer is a Financial Planner and Certified Financial Educator (CFEd)® and has been advising clients and other financial representatives since 1989. He firmly believes that no one strategy fits everyone, which is why he takes a proactive approach to helping you develop a strategy to address your financial goals and objectives, using the most efficient methods available. Over the years, he has found that a team approach can be an effective method to help clients who have a wide variety of needs as they maneuver through a complex financial services world.
Tony and Clint Gharib have known each other more than 25 years. A passionate Ohio State University alumnus, Tony has passed the Series 7 (General Securities Registration), Series 4 (Registered Options Principal Examination) and Series 24 (General Securities Principal) securities exams and holds insurance licenses in several states.
Have Questions - Need Answers?
It can be difficult to make financial decisions without access to information. If you have questions or concerns about your current retirement strategy, feel free to contact us using the form below.